As an Amazon Associate committed to the mission of improving the lives of our readers, Live-Clear.com receives a small commission from eligible purchases made through our affiliate links. This revenue enables us to keep producing insightful articles and other material.
Have you ever wondered if you can use coal tar shampoo on your furry friend? It's a common question among dog owners, and the answer could be more complex than you might think. In this comprehensive guide, we'll delve into the world of coal tar shampoo for dogs, exploring its benefits, potential risks, and everything you need to know to make an informed decision.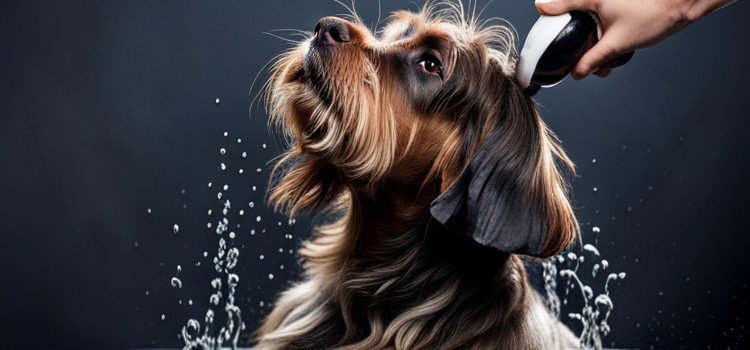 Understanding Coal Tar Shampoo
What Is Coal Tar Shampoo?
Coal tar shampoo is a specialized type of shampoo that contains coal tar as its active ingredient. Coal tar is a byproduct of coal processing and has been used for decades to treat various skin conditions in humans. It's known for its ability to alleviate itching, reduce inflammation, and slow down the rapid growth of skin cells, making it a common choice for addressing conditions like psoriasis and eczema.
How Does It Work?
When coal tar shampoo is applied to the skin, it slows down the excessive growth of skin cells. In conditions where skin cells multiply rapidly, such as psoriasis, this can help reduce the thickening and scaling of the skin. Additionally, coal tar has anti-inflammatory properties that can relieve itching and discomfort.
Is It Safe for Dogs?
Potential Risks and Concerns
While coal tar shampoo has proven effective for humans, it's essential to consider whether it's safe for your canine companion. Dogs have different skin characteristics than humans, and what works for one species may not necessarily be suitable for the other.
One of the primary concerns with using coal tar shampoo on dogs is the potential for toxicity. Dogs are known to lick their fur and skin, and if they ingest coal tar shampoo, it can lead to adverse effects. This includes symptoms like vomiting, diarrhea, and, in severe cases, even organ damage.
Factors to Consider
Before using coal tar shampoo on your dog, consider the following factors:
Breed and Size: Different dog breeds may react differently to certain products. Smaller species may be more sensitive than larger ones.
Skin Sensitivity: Some dogs have more sensitive skin than others. Be cautious if your dog has a history of skin allergies or irritations.
Underlying Health Conditions: If your dog has any pre-existing health issues, consult your

veterinarian

before using coal tar shampoo.
Age: Puppies and senior dogs may have different tolerance levels, so age matters when considering this treatment.
When Can It Be Beneficial?
Skin Conditions in Dogs
Coal tar shampoo can be beneficial for dogs with specific skin conditions. These conditions may include:
Seborrheic Dermatitis is a common skin condition in dogs with flaky, oily, or scaly skin. Coal tar shampoo can help reduce these symptoms.
Psoriasis: Dogs can also develop psoriasis, which causes red, scaly patches on the skin. Coal tar can alleviate the discomfort associated with this condition.
Flea Allergies: Some dogs are susceptible to flea bites, leading to allergic reactions. Coal tar shampoo may help soothe the itching and inflammation caused by flea bites.
Veterinarian

Recommendations
Before using coal tar shampoo on your dog, it's crucial to consult your veterinarian. They can diagnose your dog's condition and guide you on whether coal tar shampoo is a suitable treatment option. Your vet may also recommend alternative treatments or prescription shampoos tailored to your dog's needs.
How to Use Coal Tar Shampoo Safely
Proper Application
If your veterinarian approves the use of coal tar shampoo for your dog, it's essential to follow these guidelines for safe application:
Dilute as Directed: Coal tar shampoos are often concentrated and should be diluted with water as per the instructions on the label.
Thoroughly Wet Your Dog: Before applying the shampoo, make sure your dog's coat is thoroughly wet to ensure even distribution.
Massage Gently: Massage the shampoo into your dog's coat, paying close attention to areas with skin issues.
Rinse Completely: Ensure you rinse your dog thoroughly to remove all traces of the shampoo.
Monitor for Adverse Reactions: Keep an eye on your dog for any signs of irritation or discomfort after using the shampoo. If you experience adverse side effects, stop using the product immediately and visit your

veterinarian

.
Precautions to Take
When using coal tar shampoo on your dog, take the following precautions:
Avoid Contact with Eyes and Mouth: Be careful not to let the shampoo contact your dog's eyes or mouth.
Keep Out of Reach of Children: Coal tar shampoo should be stored safely away from children and pets.
Limit Use: Use coal tar shampoo only as your

veterinarian

directs and avoid overusing it.
Alternatives to Coal Tar Shampoo
Natural Remedies
If you're concerned about using coal tar shampoo on your dog or if your veterinarian does not recommend it, there are several natural remedies you can try:
Oatmeal Baths: Oatmeal baths can help soothe irritated skin and reduce itching.
Coconut Oil: Applying coconut oil to your dog's skin can moisturize and relieve dryness.
Aloe Vera: Aloe vera gel has anti-inflammatory properties and can be applied to soothe skin irritations.
Medicated Shampoos
Your veterinarian may also recommend medicated shampoos for dogs with skin conditions. These shampoos are formulated to address various skin issues and are generally safe for canine use.
Real-Life Experiences
To provide you with a more comprehensive perspective, here are some testimonials from dog owners who have used coal tar shampoo on their pets:
Lucy's Story: "My Golden Retriever, Lucy, had severe itching and dry skin. After consulting our

vet

, we tried coal tar shampoo. It worked wonders! Her itching reduced, and her coat became shinier."
Max's Experience: "Max, our Yorkshire Terrier, had recurring seborrheic dermatitis. Our

vet

recommended coal tar shampoo, significantly improving his skin condition."
Lola's Journey: "Lola, our French Bulldog, had flea allergies, and we used coal tar shampoo per our

vet

's advice. It provided relief from the itching caused by flea bites."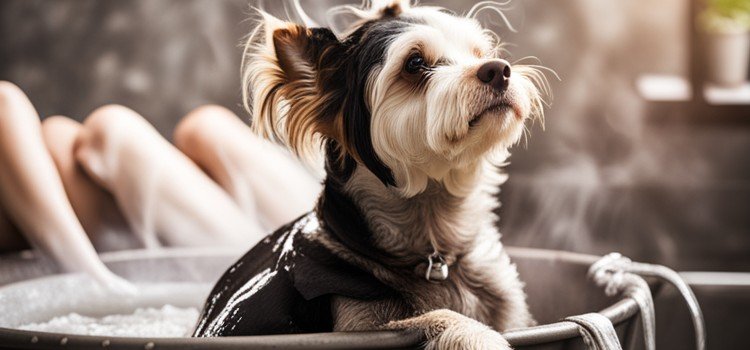 Conclusion
In conclusion, using coal tar shampoo on dogs can be effective for specific skin conditions when recommended by a veterinarian. However, it's essential to exercise caution, follow proper application guidelines, and monitor your dog for any adverse reactions.
Always consult your veterinarian before using any new product on your dog's skin, and consider natural remedies or medicated shampoos as alternatives if coal tar shampoo is not suitable for your furry friend.
FAQs (Frequently Asked Questions)
Can I use coal tar shampoo on puppies?
But consult your veterinarian first, as puppies may have more sensitive skin.
How often should I use coal tar shampoo on my dog?
Follow your vet's recommendations, as the frequency may vary depending on your dog's condition.
Are there any side effects of coal tar shampoo for dogs?
While generally safe, some dogs may experience skin irritation. Monitor your dog closely after use.
Can I buy coal tar shampoo over the counter, or do I need a prescription?
Some coal tar shampoos are available over the counter, but it's best to consult your vet for guidance.
Are there any natural alternatives to coal tar shampoo for dogs?
Yes, oatmeal baths, coconut oil, and aloe vera can relieve certain skin conditions in dogs.
By making informed choices, you can ensure the health and well-being of your beloved canine companion.
Amazon and the Amazon logo are trademarks of Amazon.com, Inc, or its affiliates.